Satellite competition for students at secondary school level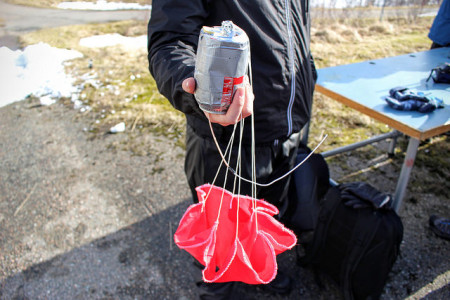 Nordic ESERO invites secondary schools from Finland, Norway and Sweden to participate in an exciting teaching program that includes building and launch of a «soft drink can satellite». The competition is open for student at secondary schools where the teacher has participated in CanSat teacher training. The competition will be held on 10th to 13th April 2018 at Andøya Space Center, Norway.

 Nordic ESERO kutsuu yläkoulut sekä lukiot Suomesta, Norjasta sekä Ruotsista osallistumaan kiinnostavaan oppimis- ja kilpailutapahumaan. Tapahtumassa opiskelijat rakentavat sekä laukaisevat «CanSat tölkkisatelliitin». Kilpailu on avoinna yläaste- sekä lukioryhmille mikäli kyseisen ryhmän opettaja on osallistunut CanSat-täydennyskoulutukseen. Kilpailu järjestetään 10 – 13. huhtikuuta 2018 Andøyan avaruuskeskuksessa Norjassa.

 Nordic Esero bjuder in högstadie- och gymnasieelever från Finland, Norge och Sverige till några spännande utbildningsdagar som avslutas med en tävling där de får bygga och avfyra en «läskburkssatellit». Tävlingen är öppen för elever i högstadiet och gymnasiet vars lärare deltagit i Nordic Eseros CanSat utbildning. Dagarna kommer att hållas 10-13 april 2018 på Andøya Space Center i Norge.

 Nordic ESERO inviterer skoler med elever på videregående skoles nivå fra Norge, Sverige og Finland til å delta i et spennende undervisningsprogram, hvor bygging og oppskytning av «brusbokssatellitter» (CanSat) inngår. Konkurransen er også åpen for deltagelse fra ungdomskole hvor lærere har deltatt på CanSat kurs. Konkurransen vil foregå fra 10. 13. april, 2018 på Andøya Space Center.
What is a CanSat?
CanSat is an educational project that seeks to teach STEM (Science, Technology, Engineering and Mathematics) disciplines using space as their context.  The challenge is simple: can you build a satellite that fits into a soft drink can?
A CanSat contains all the major subsystems of a real satellite, such as power and communications.  The only difference is that it will not go into orbit. It will be launched on a drone or a rocket that will travel up to an altitude of 400m — 1 km, deploy its parachute, and land safely. The CanSats must perform a primary mission, which consists of transmitting data of temperature and pressure measurements, and a secondary mission, which is up to your imagination.
The participating teams will be involved in a real scientific project. They will have to design a CanSat prototype, test it, perform a mission, and gather and analyse the data. The major challenge is to keep the CanSat within the specified limits in time, size and expenses.
In Norway, this educational project fits particularly well in the subject «Teknologi og forskningslære».
The Nordic Competition 2018
Teams from Finland, Norway and Sweden will (after the deadline shown in the table below) be selected to participate in the Nordic CanSat competition based on their submitted project proposal. See deadlines below.
Each team must consists of four students full-time enrolled in a secondary school and in addition a teacher, which will follow the team to Andøya Space Center for the competition. One teacher can be responsible for one team per year only. During the competition at Andøya Space Center, the CanSats will be launched by a rocket, a drone or a balloon.
Expenses related to the implementation of the Nordic competition, the participating teams accommodation and meals during the stay at Andøya Space Center are covered by NAROM and Nordic ESERO. Each team/school must cover own travel expenses to and from Andøya.
There will be one overall winner for the Nordic competition and in addition, there will be one national winner for each of the countries Finland, Norway and Sweden.  The winning teams of the national competitions will be granted a place in the European CanSat competition 2018 arranged by the European Space Agency ESA and taking place from 27th June —1st July 2018.
It is important, that each team submitting a project proposal is sure that both the students and teacher are able to participate in the European CanSat Competition in June in case they will be a national winner in the Nordic Competition.
Time schedule for the Nordic CanSat Competition 2018:
| | |
| --- | --- |
| October 2017 | Call for Proposals and presentation of the guidelines for the 2018 Nordic CanSat Competition |
| 31st January 2018 | Deadline for teams to submit a project proposal |
| 1st February 2018 | Feedback on which schools/teams that are selected to participate in the Nordic competition |
| 1st February 2018 | Deadline for submission of a short project description including a presentation of the Secondary Mission |
| 3rd April 2018 | Deadline for submission of the «Final Design Report», describing the team, the project and the CanSat design in details. |
| 10th – 14th April 2018 | The Nordic Competition at Andøya Space Center |
| 27th June – 1st July 2018 | The European CanSat Competition 2018 |
Who will be the winner of the Nordic CanSat Competition?
The winner of the Nordic Competition will be the team with the highest total score for the items to be evaluated by the jury. In the table below, the different items are describes and a further description can be found here.
| | | |
| --- | --- | --- |
| Educational value | 20% | How much the team appears to have learned throughout the project |
| Technical achievement | 50% | The innovative aspects of the project, how the CanSat performed, the obtained results and students ability to explain reasons why and suggest improvements if the CanSat didn't succeed. |
| Team work | 15% | How well did the team work together |
| Outreach | 15% | How well was the project communicated to the school and local community? |
The quality of the submitted «Final Design Report» will be evaluated by a jury, and contribute to the final point score in the competition by a bonus-multiplication factor.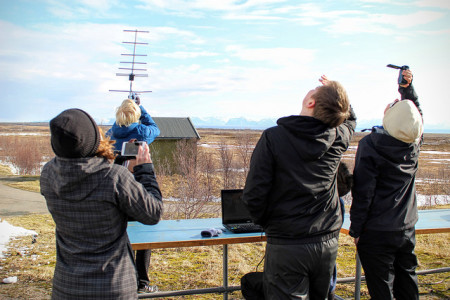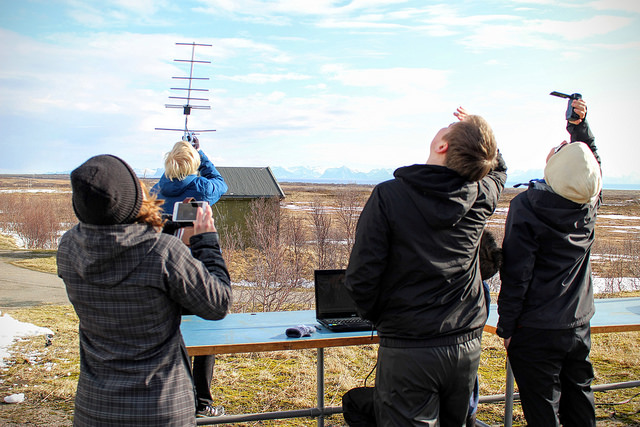 A fully satisfactory report will imply that the points achieved are multiplied by a factor of 1.30 (ie an increase of 30%) while a missing report of course does not give any bonus factor. In worst case, a missing or late delivery of the Final Design Report may result, for security reasons, that we cannot justify launch the CanSat. A template for the final design report will be available to the selected teams.
Registration for the Nordic Competition:
Make sure that your team fullfills the requirements for participating in the competition. Read below.
Read carefully the guidelines for the Nordic Competition (you find it here: guidelines )
Fill in all information in the registration form, that you will find below at this page.
Send and register your project before the 31st January 2018.
Who can register?
To be able to participate in the competition, the following must be met by the team:
A team consists of four members aged 14 – 20 years.
Each team needs to be supervised by a teacher responsible for monitoring the team's technical progress, offering help and advice, and acting as the team's point of contact with NAROM. The Team Leader must be available to accompany the team to the competition launch campaign at Andøya Space Center.
The teacher needs to have participated on CanSat teacher training. If not the case, contact NAROM (contact info below).
The students are enrolled full-time in a secondary school in Norway, Sweden or Finland.
Both the students and teacher are able to participate in the European CanSat Competition in June in case they will be a national winner in the Nordic Competition.
A filled registration form has to be submitted before the 31st January 2018
For more information of the competition and requirements, see: Guidelines for the Nordic CanSat competition
Submit your teams proposal / Registration
For more information, please contact
Bente Jensen
Space physisist/teacher
Email: bente@narom.no
Phone: +47 76 14 46 62